Sport at St Nicholas
Exciting news!!! The outdoor committee and Year 5 play leaders have met to select play equipment for the fitness trail. During an assembly, the children will explain what their plans are.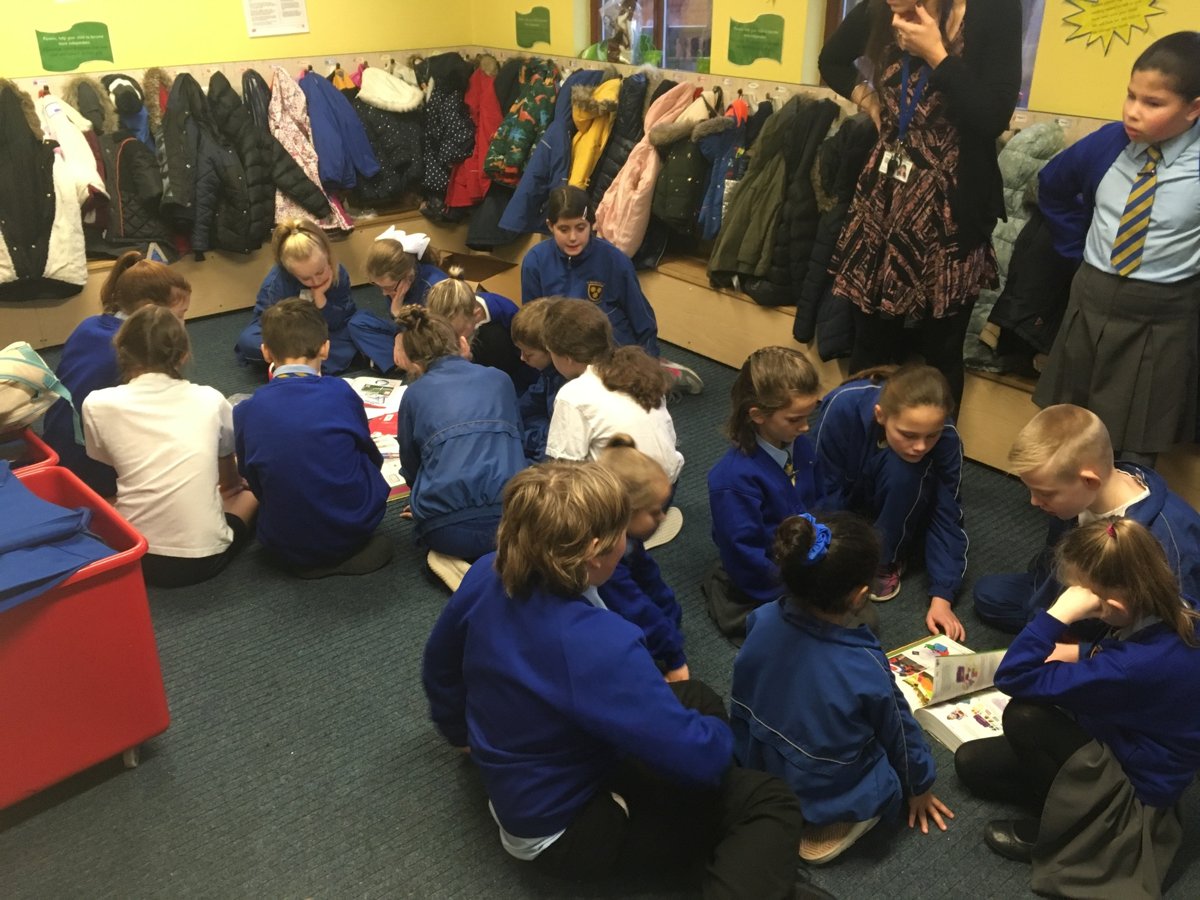 On Thursday 6 th December, eight year 4 children took part in the Blackpool Schools Gymnastics Festival at Stanley Park. They all had a great morning learning and displaying a range of moves.
There was some amazing dancing at the Strictly Come Dancing event at the tower ballroom on the 9th November. We can't wait for the rest of year 5 to have the opportunity in 2019.
On 12th October we had the most fabulous afternoon at the Fit2Glow event at Palatine.
On Wednesday 10th October, ten year 4 children competed in a basketball festival at Blackpool Sixth Form. They all played very well-future basketball players.
Today year 4 had their first of 6 tennis coaching sessions delivered by Pete Hamadi from South Shore Tennis Club. They throughly enjoyed it and learnt a lot. They cannot wait for next week.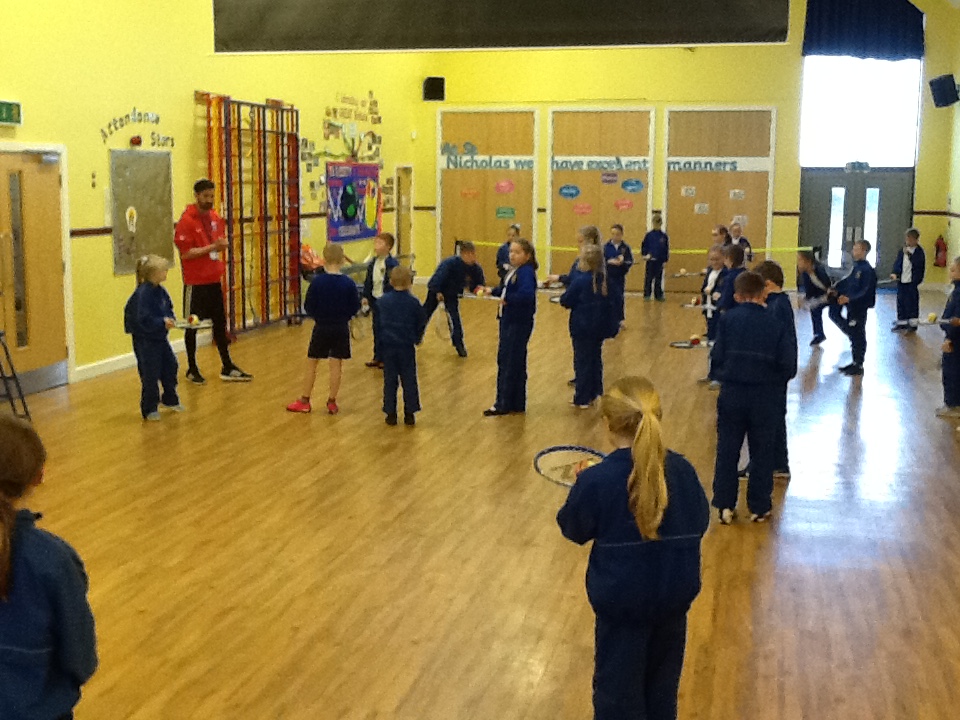 On Friday 9th March, we had a fantastic morning at the 'New Age Kurling' event. We played in a tournament against nine others schools and finished in the top five.
Well played everyone!
On February 2nd, a group of fifteen year 3 and 4 children participated in the Blackpool Schools Dance Festival at Blackpool 6th Form College. They had a wonderful morning of dance activities which concluded with a their own rendition of a dance from the musical 'Chicago'.
3JG are making unbelievable progress during their roller booting sessions. They are able to get up safely, change direction, travel around a slalom course and stop. Some of them have even managed to limbo while roller booting.
On Wednesday 14th November, 15 children competed in the Blackpool Schools Cross Country Competition at Stanley Park. It was a very long, wet and muddy course which all the children battled through incredibly well. We are very proud of all their efforts but particularly Rebecca who finished 3rd place in the Year 3 and 4 race and Trayden who finished 1st in the year 5 and 6 race.
Today, we played our first fixture in the Blackpool School Indoor Cricket League. All the players played very well which culminated in us winning both games. We look forward to our next two games in December.
On Thursday 19th October St Nicholas played Westcliff at Stanley Park in the second round of the Blackpool Primary School Cup Competition. Unfortunately, we were knocked out after a 3-1 defeat. Harry T scored a great goal off his left foot.
3KM were treated to a roller boot disco during their final skating session at Ramp City on 24/10/17. They have had a fabulous 6 weeks; learning lots of new skills.
3KM have begun their 6 week block of roller booting lessons. They are making fantastic progress already.
This year's High 5 club is now up and running. The attendance has been fantastic with over 30 year 3, 4, 5 and 6 children. We can't wait for our first match.
Year 6 have begun their Play Pals lunch clubs. They have devised some tremendous games and are proving to be sensible and reliable role models.
This half term, Year 6 have undertaken a Play Pals course which has provided them with the skills and confidence to deliver a lunch time sports club to a younger age group.
On October 5th, four children from year 4 competed in the Blackpool Schools Orienteering event at Stanley Park. They finished 3rd place- we are all very proud of them!
On the 9th October, eight year 6 children competed in the BFC Community Trust Football tournament. They played some fantastic football and proved to be a great team which we are sure will do very well this season.
Some of our Year 4 pupils took part in Blackpool's Quadkids Athletics Competition at Stanley Park on 28th September 2016. You can see what they got up to here:
Well done everyone who took part in Blackpool Youth Games 2016! Here is a snapshot of the sports we took part in:
Well done to our Year 5 Orienteering Team who came 3rd at the Blackpool Youth Games this week! (June 2016)
We have been learning to play Tag Rugby at lunchtimes.
Reception had their own athletics afternoon at Stanley Park Sports Centre!
Year 3 have been Ice Skating!